It's been a while since I've posted any sales but with the holidays coming up I figure it might be a good time to let everyone know what all I've found. There are lots of deals… some of which may help you cross off a couple of things on your Christmas Shopping List! Don't forget to scroll all the way down because there is a special giveaway at the bottom!
Also, don't forget to sign up and add these money-saving apps to your browser:
The following deals are listed in no particular order… just the way they came through my emails:
(Some of these deals may include affiliate links.)
Freebies
THANKFUL TURKEY: A FUN THANKFULNESS ACTIVITY FOR FAMILIES
There are too many products to list… you'll just have to check it out for yourself! I'm downloading my bundle as I type!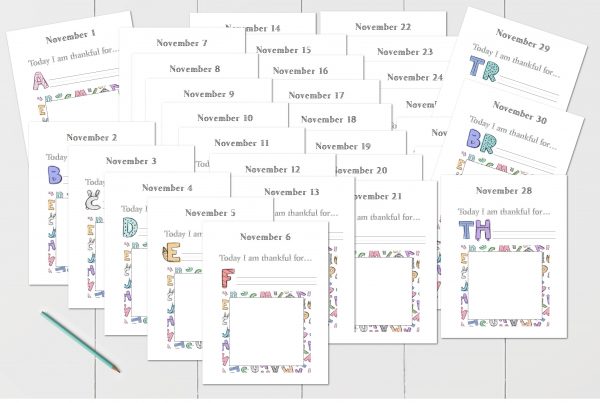 Teaching Thanksgiving Through the Alphabet
---

---

One lucky winner gets a 1 YEAR SUPPLY of our delicious turkey and ham products.
The winner gives another 1 YEAR SUPPLY of turkey and ham to someone they're thankful for.
---
Samko and Miko Toy Warehouse
$15 Off Your 1st Purchase – On Us 

---
Get ready for an unforgettable learning adventure into the world of the human body with this two-study set that includes both Discover the Brain and Discover the Senses unit studies. Written for grades K-4, Discover the Brain and Discover the Senses cover science, history, geography, and much more. On sale through November 10!

Get ready for an unforgettable learning adventure into the world of the human brain with our Discover the Brain Download N Go unit study. With this one-week unit study and lapbook, your K-4th grader will investigate different parts of the brain each day, learning what each part does, a bit about how it works, and what jobs it does for her body. On sale this week!
Discover the Senses is a terrific adventure, from taste tests to smell experiments, this study will capture their imagination, teach them about how wonderfully they are made, and help them learn more about their Creator as they travel the path of the study. Get 25% off the Discover the Senses unit study with lapbook for grades K-4 through Nov. 10.
---
---
GREEN KID CRAFTS VETERAN'S DAY STOCK UP SALE –
FREE SHIPPING FROM 11/6-11/12
Green Kid Crafts has just made available Discovery Boxes that were only available to subscription members in the past, including their popular STEM and STEAM packs and ALL past boxes!! AND Holiday Boxes and Kits are in stock, including Thanksgiving, Gingerbread Village and Ornament Kits. Get FREE shipping on these and any other single-purchase Discovery Box. No code is necessary. Green Kid Crafts' award-winning Discovery Boxes pack a lot of fun and learning into convenient packages. Each box contains up to 6 science and art kits, a 12-page kids magazine, plus bonus welcome activities. Projects are designed for ages 2-10. Book and sibling upgrades are available. Free shipping starts 11/06/18 and expires midnight 11/12/17 and is only valid in the US. Go here to start shopping!

---
Squanto Becomes a Christian
Squanto, the Indian was called an instrument in the Hand of God by the Pilgrims  to help them survive their first winter in the harsh new land. God had prepared Squanto ahead of time to learn English just for such a time as this. This story taken from Squanto and the  Pilgrims audiobook tells how Squanto came to give his life to the God of the Pilgrims. Enjoy this story and then be sure to check out the entire audiobook to learn more about Squanto and the Pilgrims. ~ Uncle Rick
Treat your kids to a visit with Uncle Rick while he inspires, instructs and entertains them.  They'll have so much fun they won't notice that it's educational! 
---
Fall is the perfect time to
pull out your
Instant Pot
for easy, real food recipes. We have a lot going on in the Fall between school, work, after-school activities, and getting ready for the holidays. Fall also starts the cold and flu season, so it's the perfect time to find all the simple
ways to
support our immune system
.
This quick and easy
Instant Pot Turmeric-Spiced Chicken
Recipe is sure to be a real "fast" food favorite in your family's menu rotation this fall:

---
Available noon, CST, November 5 to noon, CST, November 7, 2019. Limited quantities. Offer available while supplies last. Party orders must be submitted while the offer is open to ensure fulfillment. Colors subject to availability.
Other:
If you place an order on my site be sure to add it to my Fight For Hunger party that I have going on… I will personally donate 10% of all my earnings to this cause this month as well!
---

Love saving money and getting exclusive offers?
You'll get that and a whole lot more when you become a Sam's Club member.
Plus, when you join, you'll get a $20 e-gift card.*
---
Veteran's Day Sale: Use Code VETS15 to get 15% off sitewide!** see exclusions at site
---
---
There is an Apologia Giveaway located on this site as well!
---
Enter for your chance to win 5 Travel Berkey Water Filters!
You can always use code KIRBY5 for a 5% discount!
---
**This post does contain affiliate links to products and/or services that we use. If you happen to click through a link and make a purchase we may earn a teensy-weensy small commission (at NO EXTRA cost to you) if a purchase is made through these links. These links help to support our family, our blog, and our homeschooling mission. This means that we can keep bringing you great recipes, ideas, and tips for FREE! Click HERE for a full disclaimer.
 –Thank you!