Mornings:
We start every morning off with our prayers and the Pledge of Allegiance. Below is a picture of the prayers that we say and a video of the Pledge of Allegiance.
Not the prettiest example but that's what we've been using for the past few years.
Don't have a flag? Grab one HEREand print it out to put up somewhere… you could even let the kids make a flag to proudly display. Amazon also has some little ones like this one HERE and HERE.
After this we have our calendar time also where we go over such things as the Days of the Week, the months, and some basic math.
This one came from Lakeshore Learning.
The younger kids will also be watching some of these videos while I work with the older ones:
We may also use some of the songs found HERE.
And we will be trying out some relaxing background music with Google.
We also like to use this song during our 'Morning Time' to help the kids learn the 50 States. 
---
Tip: If you want to go to a certain week/chapter or topic simply push the 'ctrl' and the 'F' button down together and a small bar will pop up. Type in the week number or chapter number you want and it will take you to it.
---
On weeks where there are several activities listed just choose a couple that interest you the most to work on.
---
Answer can be found HERE.
Answer Key Password: momsrock
---
Week 2: Chapters 7, 8, 9, 10, 11 & 12
(Ox on the Roof, Straw-Stack, Grasshopper Weather, Cattle in the Hay, Runaway, and The Christmas Horses)
---
Reading:
Read Chapters 7, 8, 9, 10, 11 & 12
You can read it or let the kids help to read it aloud.
You can also access an audio version:
Discussion Questions:
Chapter Seven (Ox on the Roof):
What was Mary and Laura's new chore? Would you like this? Why or why not?
Why did Pete and Bright go with the other cattle?
What awful thing did Pete do?
How did this make Laura feel? How can you tell?
Chapter Eight (Straw-Stack):
What tool did Pa use for harvesting wheat? Click HERE for pictures.
Why would you not want to play with this?
What bad thing did the girls do?
Who else could have been affected by their disobedience? How?
Chapter Nine (Grasshopper Weather):
What did the girls pick after their chores? Click HERE for pictures.
How did they harvest the plums? How did they prepare the plums for storage?
What would Mary rather do than pick plums?
What season are they in? What was peculiar about the weather?
What do you think they meant by 'Grasshopper Weather'?
Chapter Ten (Cattle in the Hay):
Where did Mary and Laura stay while Pa and Ma went to town? Why?
Where did Ma get the material for Carrie's new dress?
What happened to the haystacks?
How did the girls save the hay?
Why had the cattle wandered to their place?
Chapter Eleven (Runaway):
Where did Mary and Laura sit to wait for Pa and Ma?
What did the girls see when the wagon came into view?
What did they think was going to happen? What actually happened?
Why did Pa say that had happened?
What did Laura say she liked better than cattle?
Chapter Twelve (The Christmas Horses):
What did the family have for Thanksgiving dinner?
How did Ma feel about the dugout?
What did Pa say they would have for the next year?
What was Laura worried about?
How did Ma describe Santa Claus?
What did the girls for Santa Claus to bring? Why?
Additional Reading:
Older Children:
Each child would complete a reading lesson from our McGuffey Primer Books or other reading materials that we chose for the day.
Younger Children:
Younger kids will also be doing one lesson a day from Teach Your Child to Read in 100 Easy Lessons.
We are also working through All About Reading Level Pre-reading with William as he needed something a little different from what we had been doing.
Vocabulary/Spelling:
Print: On the Banks of Plum Creek Week Two Vocabulary List
Older Kids:
Day One: Write your words three times each.
Day Two: Write your words in ABC order.
Day Three: Look up definitions and use five of your words in a sentence.
Day Four: Test (optional) or Worksheet:
Parents click HERE for the answer key.**see instructions at the top of the page.
Younger Kids:
Handwriting:
Older Kids:
-or-
Younger Kids:
Writing:
We will be using the Writing Activity Station Kit from Lakeshore Learning for some of our lessons.
Choose one prompt below:
Write about your chores and which ones you like and dislike.
Write about a day in the life of Pete.
**Remember to use the thesaurus to come up with different words.
Watch this video about descriptive writing:
Watch this video about descriptive writing:
Other Activities:**
Group:
Older kids:
Continue reading your book.
Play Scrabble
Bonus Points: Read to a younger sibling
Younger kids:
---
You may find it easier to buy a Math Workbook to work through as you go along with the study.
** For fun you may try 'ciphering' on a slate with a slate pencil.
Group:
Rotate through these activities:
Older Kids:
Younger Kids:
---
Memorize the Continents and Oceans using the videos below to help:
1. State Study
This week we will study Louisiana.
Complete your notebooking pages.
Older kids can write a report about the state.
2. Landforms & Mapping
Maps:
Discuss what you have learned.
Look at a map of where you live.

Can you name your city? State? Country

Do one activity from:
Landforms:
3. Bonus
Extra:
---
We will also be using this People Long Ago Resource Box from Lakeshore Learning to go with our lessons.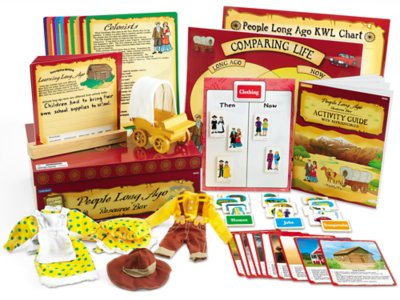 There are also some other resources available here:
---
1. Pick one or two topics to learn about:
2. Learn about the weather and seasons.
3. Read
Extra Activities:
---
We will be discussing some of the character qualities that are displayed in the book but if you would like to do a separate character study lesson you can download one HERE.
1. Memory Verse
We will be memorizing Psalm 51 during this unit study. Print it HERE.
Work on memorizing a verse during the week for a special prize.

Verse 3: For I acknowledge my transgressions: and my sin is ever before me.
Verse 4: Against thee, thee only, have I sinned, and done this evil in thy sight: that thou mightest be justified when thou speakest, and be clear when thou judgest.

Older kids can copy the memory verse down in their notebook.
2. Character
Did you know that questioning the law or rules can be a sin?
Did you know that telling half-truths is a sin?
Laura led Mary astray. Why is it so important for us to be careful of what we do?
Why should we do what is right?
– Read Proverbs 20:11:
Even a child is known by his doings, whether his work be pure, and whether it be right.
How does this apply to Johnny?
– Read Being Selfish
How was Laura being unselfish? (Chapter 12)
3. Manners
– Read pages 22 through 31 of Emily Post's Table Manners for Kids and discuss the manners used in each situation below:
How should food be passed around the table?
How should you ask for something to be passed?
How do you tell the salt and pepper shaker apart?
How should you cut food?
How should you eat spaghetti?
How should you drink beverages?
What are some special tips?
How should you eat desserts?
Practice these manners when you eat.
4. Fun Activities
Watch this video on wheat threshing:
5. Bonus Skills — Choose one or two to work on
Practice these until you finish this unit study and then we will move on to new skills.
Emergency Preparedness
Work on your next lesson.
Help to prepare a meal using your new skills.
Work on at least one task a week.
Practice your new skill this week.
Learn and practice some traditional skills from the book.
Read pages 12-13
Discuss what you learned.
Using one of the following for your study:
Discuss what you learned.
Be sure to jot down some notes.
Dog Training
We are using Lucky Dog Lessons: Train Your Dog in 7 Days as a guide for training our puppy.
Did you learn any helpful tips?
Discuss what you have learned
Practice the techniques with your puppy this week.
---
1. Food Safety
Discuss what you have learned.
The family gathered and stored the plums for later use. What would happen if they didn't store them properly?
Do an activity from the Health & Safety Theme Box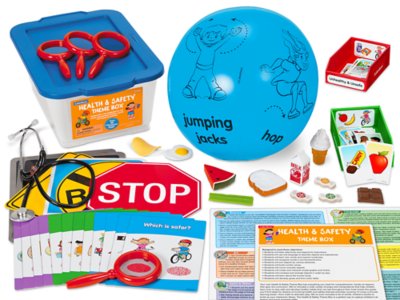 2. Games/Outdoor Play
---
Crafts:**
Art:
Music:
You can check out my Pinterest page Little House on the Prairie Crafts for even more crafts and activities.
---
**BE SURE TO SAVE A FEW SAMPLES OF YOUR WORK FOR YOUR  PORTFOLIO!  TAKE PICTURES OF BIG PROJECTS!
**This post does contain affiliate links to products and/or services that we use. We may earn a teensy weensy small commission (at NO EXTRA cost to you) if a purchase is made through these links. These links help to support our family, our blog, and our homeschooling mission.
 –Thank you!