Hey, y'all its been a few days since I've checked in with you. I hope everyone is doing well. We are finally getting over these colds that have been passed around and around and around… you get the point.
I'm tired of being sick and tired and of being around whiny kids who are sick and tired… yeah not a fun week at all but it has been productive even though I ended up getting this post out a day late… Oops!
We have been sticking to our goals and our Plan of Action that I made earlier in the month. The kids are listening and behaving better, well for the most part, even though they've not been feeling well. We've been working on keeping the noise level down and I've found that my little friend Google has been AMAZING at helping me with this. I have been asking Google, 'Hey Google, can you play me some music please?'. Note that I do use my manners and she really appreciates that. When the kids can't hear the music they know they are getting way too loud.
**This post may contain affiliate links to products and/or services that we  use. If a purchase is made through one of these links we may make a small  commission which costs you nothing extra and blesses our family so we thank you! For full affiliate disclosure please click HERE.
We've also been working a lot on OBEDIENCE with our Little House on the Prairie Adventures series. This week they learned a cute little acronym to help them with learning to be more obedient. ICE which stands for Immediately, Cheerfully, and Exactly. This is how we should obey our parents and they are really trying… well most of the time. They do need a little reminding from time to time and I have been trying harder to stay consistent with rewards and consequences which has helped too.
As far as the house being a little more functional I have rearranged some furniture again… lol. How many ways can you rearrange the furniture in a small cabin? Way to many. I also decluttered the 'command center' and the shelf at the front door while making things look a little more pleasing to the eye when you first walk in the door. Here are some quick pics of the new arrangement and of Mr. Joey saying Hello to everyone!
Please excuse the mess as I just remembered that I hadn't taken a picture of the new arrangement until I sat down to write this post. I am still in the midst of doing some freezer cooking and planning stuff so everything is out everywhere! 
This new set up if working out, so far. I like that I am not right at the front door when I am working at the island. I also like that I can keep an eye on the kitchen and the tables where the kids do the majority of their school work too. The kids love the fact that there is a 'new' walkway from the living room area to the front door. OK, I like this too. Simple things keep us entertained.
The kids now have a bulletin board over the island with most of their memory work plus the morning prayer and pledge of allegiance. I also moved my Google to the island as it is closer to where I spend the majority of my days… the kitchen. It is also nice to have it right there when I do my morning devotions. I can get a quick update about the weather and any important news that I may have missed out on as I rarely watch TV.
The homeschool cubbies and big calendar are in the living area now and I like that you aren't staring at them when you first walk in the door. Sometimes they get a little MESSY! I also like that we can actually see the kids art that is displayed on the side of the cubbies as well. (Before it was only visible from the bathroom door… BIG IMPROVEMENT!)
As far as eating healthier I did make a few changes when I went grocery shopping on Tuesday. I had planned on making chicken salad for lunch one day this week and meatball sandwiches for dinner another day. Instead of buying the canned chicken, which really doesn't taste that great anyway, I bought a big pack of fresh chicken breasts. In hindsight I should have gotten a couple of whole chickens but progress is progress… one little step at a time. I also picked up a HUGE package of ground beef and a couple of packs of ground pork.
Yesterday I cooked all of the chicken breasts in my Power Cooker which has been sitting, neglected, on top of the cabinet. I shredded the cooked chicken with my mixer and then used some for chicken salad and managed to put away 3-quart bags in the freezer for other meals later on.
The night before I had browned half of the ground beef and used some for dinner that night. I put away two more quart bags of browned meat for later too. Yesterday I used the ground pork and remaining ground beef to make my own meatballs which are healthier and taste better than the store-bought ones. I have also been looking up some recipes to try for homemade sauces, soups, and even instant oatmeal packets… one step at a time, right?
All of these little things have been helping me towards another goal where I will spend less time cooking! YAY! This week has been full of freezer prep and freezer cooking. So far I've put away over 3 dozen muffins, 3 dozen pancakes, 4 dozen pancake poppers, browned hamburger meat, shredded cooked chicken, 1 dozen corndog muffins, 2 dozen corndog poppers, 4 dozen ham & cheese sliders, 3 dozen + PB & Js, sliced mushrooms, chopped onions, sliced onions, and I've made 2 dozen pickled eggs. <Insert Big Smile> I've been wanting to make some pickled eggs for a while but never seem to find the time but with this little trick I learned yesterday it was so EASY!
Getting back to those meal prep items… the onions were the whole reason I cried yesterday. Those buggers were so strong! I used another one of my neglected appliances… my food processor… to chop some up for the freezer and some for the meatballs I made. I cried and cried… and then I cried some more when I sliced up the other ones with my new gadget that I got as a late Christmas gift to myself when I found it on SALE.
Looking at all these yummy meals is enough to make me cry as well… but tears of joy this time. Our freezer is gonna need some MAJOR organizing… which is on my To-Do list… once I get through the few remaining freezer cooking/meal prep items on my list.
These little corn dog poppers (the same principle as the pancake poppers just use cornbread mix and sliced hot dogs)  and muffins are so easy to make and the kids love them!
All of this meal prep and freezer cooking… I'm sure I've forgotten to list some of the stuff I've made… may sound like a lot of work but I've been doing a little here and there. With our new homeschool routine, I have had a lot more time to concentrate on getting things done around the house which includes getting back to freezer cooking. I even added it to my calendar to make sure it got completed! Check out this post HERE to see what calendar I finally chose to use.
We have also had a lot more time for arts and crafts which the kids are LOVING! (Can you guess what we've been studying this week?) I have also had more time for myself which I am LOVING! I am also loving that I don't feel so RUSHED to get through certain things and I can sit down and enjoy LIFE again. I really like working with the kids on their LIFE SKILLS and hopefully, these new routines can help them in the future as well.
I am still trying to remember to take my vitamins every day… this is harder than it should be. On the other hand, I have been having oatmeal for breakfast EVERYDAY. I really didn't like oatmeal that much but it is growing on me. I know its healthier than a lot of other options and I've actually noticed that my clothes are fitting a little better… is it the oatmeal??
Having a quiet time in the mornings has really helped me a lot in so many ways. I am calmer and so much more patient… well as patient as a person can be expected to be with this many crazy little monkeys running around the house. This patience was put to the test quite a bit over the past week with everyone being so CRANKY. I have also been figuring out this new WordPress editor, little by little, so maybe it will get easier as time goes on.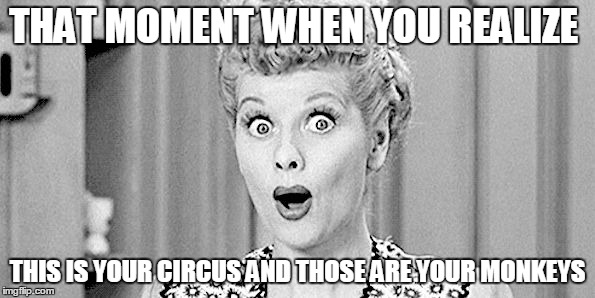 All in all our Plan of Action really does seem to be helping us to work towards our goals even the saving money goal. I've been able to stick to my budget and come in under budget on some things. The little bit of extra money has been put towards bills. I will also start putting a little bit aside for some extra activities like a zoo membership and other things we can do as a family. We do have plans to go 'house shopping' again soon which is EXCITING but TERRIFYING at the same time! I keep praying for guidance and wisdom as I need as much help as I can get around here too.
For right now I've got to go as I promised to play some Minecraft with the little boys… lol. The girls are finishing up some school work and a bit of laundry before lunch. Then they will have a bit of quiet time while I get things ready for our dance tonight. We are supposed to have some visitors at the dance which is always exciting. We also have a bit of a busy weekend planned and I hope to find a little time to squeeze in a few more freezer cooking spurts as well as a mini planning session with Mr. Awesome.
Next week we have some dentist appointments and I have it marked on the calendar to work on some of those sewing projects that have been piling up around here. (I still have some mending from before Christmas to get  finished up for a friend.) 
I hope everyone has a blessed weekend!
---
**This post may contain affiliate links to products and/or services that we use. If a purchase is made through one of these links we may make a small commission which costs you nothing extra and blesses our family so we thank you! For full affiliate disclosure please click HERE.