**Although I try to provide as many FREE resources as possible this post may contain affiliate links alt no extra cost to you. We may earn a small commission, if a purchase is made through these links, which helps to support our blog and our family. Thank you!
Mornings:
We Start every morning off with our prayers and the Pledge of Allegiance. Below is a picture of the prayers that we say and a video of the Pledge of Allegiance.
Not the prettiest example but that's what we've been using for the past few years.
Don't have a flag? Grab one HEREand print it out to put up somewhere… you could even let the kids make a flag to proudly display. Amazon also has some little ones like this one HERE and HERE.
After this we have our calendar time also where we go over such things as the Days of the Week, the months, and some basic math.
This one came from Lakeshore Learning.
We also like to use this song during our 'Morning Time' to help the kids learn the 50 States. 
---
Tip: If you want to go to a certain week/chapter or topic simply push the 'ctrl' and the 'F' button down together and a small bar will pop up. Type in the week number or chapter number you want and it will take you to it.
---
Week 10: Finishing Up
Here is our lesson plan for the week:
---
Week 10: Finishing Up
Reading:
Finish up any reading. 
Optional: Read Chapter 2 from Laura Ingalls Wilder Country 'Kansas Prairie Country'.
Additional Reading:
Each child would complete a reading lesson from our McGuffey Primer Books or other reading materials that we chose for the day.
Younger kids will also be doing one lesson a day from Teach Your Child to Read in 100 Easy Lessons.
Vocabulary/Spelling:**
Older Kids:
Look up and write down the definitions for five vocabulary words you don't know.
Parents click HERE for the answer key.**see instructions at the top of the page.
Younger Kids:
Handwriting:
Using  Spencerian Penmanship go over the instructions on p. 18-19
Writing:
Continue working in your workbook.
Other Activity:
Group:
Older kids:
Continue reading your book from the book list.
Bonus Points: Read to a younger sibling
Younger kids:
Bonus Activity:
**BE SURE TO SAVE A FEW SAMPLES OF YOUR WORK FOR YOUR  PORTFOLIO!  TAKE PICTURES OF BIG PROJECTS!
---
Week 10: Finishing Up
You can work on a lesson in your Ray's Arithmetic Books or other math workbook. (The lessons below reflect what we worked on.)
Group:
Rotate through these activities:
Older Kids:
Learn to convert mixed numbers to improper fractions.

Work on

Khan Academy
Younger Kids:
**BE SURE TO SAVE A FEW SAMPLES OF YOUR WORK FOR YOUR  PORTFOLIO!  TAKE PICTURES OF BIG PROJECTS!
---
Week 10: Finishing Up
1. State Study
Write a report about the state and include at least 3 interesting facts about the state.
This week we will study Utah.
Complete your notebooking pages.
Older kids can write a report about the state.
2. Finish up your report and your Lapbook on Native American Indians.
Fun things to do: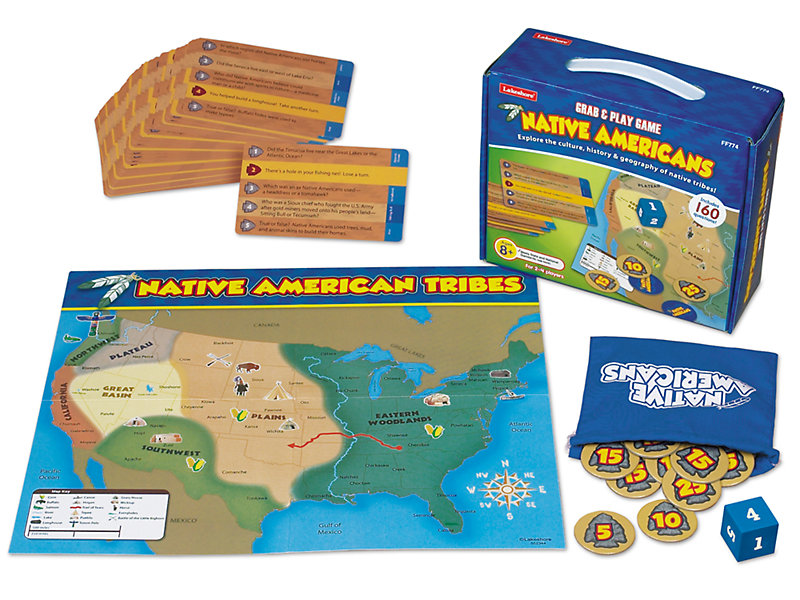 **BE SURE TO SAVE A FEW SAMPLES OF YOUR WORK FOR YOUR  PORTFOLIO!  TAKE PICTURES OF BIG PROJECTS!
---
Week 10: Finishing Up
1. Free Choice
Pick out a previous topic to research more and write a report about it.
Go to Mystery Science and learn about something you are interested in.
2. Continue learning about simple machines. Pick a project to do.
Review what you have learned and try out some activities on these sites
3. A constellation guide.
Extra:
**BE SURE TO SAVE A FEW SAMPLES OF YOUR WORK FOR YOUR  PORTFOLIO!  TAKE PICTURES OF BIG PROJECTS!
---
Week 10: Finishing Up
1. Following Ma's Example
In this unit we have learned why routines are so important. Below are some of the reason:
Routines help us to be more responsible
Routines help us to be more successful
Routines help us to be more productive
Routines help us to be more efficient
They can also help prevent a lot of frustration and stress from not being prepared for things that happen in our lives.
Have you been able to use your routine from last week?
How has it helped you?
What do you need to change?
Keep up the good work and find more ways to use routines to help make your life easier.
2. Ways to help around the house like Laura
One chore that my littler kids love to help with is watering the plants. You need to check with your parents before doing this as some plants don't need as much water as others do.
How to water the plants.
Get the watering can.
Fill the can halfway with cold water.
Slowly tip the spout of the can into the pot and water as needed.

Don't over water the plant or it will make a mess.

Look at the plant and remove any dead leaves or foliage.
Rotate the plant a little bit so it can get even sunlight
Move around the room and water each plant that needs watered.
Throw dead leaves in the trash can.
Pour unused water into the sink.
Return the watering can to its place.
3. Character
We will be focusing on OBEDIENCE this unit. If you don't have the book we used you can go HERE and download a lesson plan guide to use in your home.
Memorize: Children, obey your parents in everything, for this pleases the Lord. – Colossians 3:20
We will be studying obedience during this unit. What is obedience?
Watch this video about Jonah:
Can anyone hide from God?
The men on the ship didn't know that Jonah had been disobedient to God until he told them just as your parents don't always know right away when you have been disobedient. God always knows.
How did Jonah's disobedience affect the others?
What happened when Jonah repented?
What did Jonah do when God told him what to do the next time?
We need to pray for grace to be obedient.
4. Manners
Watch this video about manners:
5. Memory Verse
We should have memorized Psalm 8 during this unit study.
Work on saying everything you have memorized.
6. Fun Activities
7. Bonus Skills — Choose one or two to work on
Practice these until you finish this unit study and then we will move on to another new skill.
Work on: Review and practice any skills you need to improve on.

Help to prepare a meal using your new skills.
Work on at least one task a week.
Practice your new skill this week.
Memorize the books of the Bible:
Learn about camping.
Go on a camping trip with your family.
Show off the skills you have learned.

Practice good camping manners.
Set up your tent.
Gather, build, and start a campfire.
Cook at least one dish on the campfire.

Be sure to clean your campsite when you leave.
Add or take off items from your checklist.
Write a story about your experience.

Write an imaginary story if you aren't really able to go.

Draw a picture to go with it.
Bonus points for a new hack you may have learned.
Learn about Herbs.
Take some time to review the herbs you have learned about.
Pick out the one you think is the most interesting and write a report about it.
Draw a picture of the plant to go along with your report.
Keep your notebook safe because we will need it again soon!
Bonus points if you use your herb in a recipe for everyone to try!
**BE SURE TO SAVE A FEW SAMPLES OF YOUR WORK FOR YOUR  
PORTFOLIO!  TAKE PICTURES OF BIG PROJECTS!
---
Week 10: Finishing Up
1. Vehicle Safety
At the end of the book the family was moving again. I'm sure they didn't have seatbelts but Ma and Pa made sure the girls knew what they needed to do to stay safe while traveling. What safety rules should you follow when in a vehicle?
Discuss what you have learned.
Go over the safety rules for the vehicle.
Practice these rules every time you go somewhere.
2. Games/Outdoor Play
Riding in the wagon was probably pretty boring at times and I'm sure the girls needed something to keep them occupied. Have you ever played Rock, Paper, Scissors with your friends? If not you can learn how to play this game and many other skills at SkillTrekker.com. How about this modified version:
**BE SURE TO SAVE A FEW SAMPLES OF YOUR WORK FOR YOUR  PORTFOLIO!  TAKE PICTURES OF BIG PROJECTS!
---
You can find more Native American crafts and activities HERE , HERE, HERE and a FREE printable coloring book HERE.
Week 10: Finishing Up
Crafts:**
Make some crafts for your Indian Party. Check out these ideas HERE on Amazon. You can also check out my Pinterest board HERE.
Art:
Choose a previous project that you haven't done yet.
Free Choice
Music:
**BE SURE TO SAVE A FEW SAMPLES OF YOUR WORK FOR YOUR  PORTFOLIO!  TAKE PICTURES OF BIG PROJECTS!